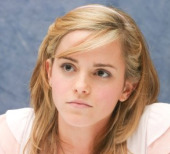 Teenage actress Emma Watson, known around the world for her portrayal of brainbox Hermione Granger in the series of Harry Potter films, has condemned fraudsters impersonating her on Twitter.
The popular actress has claimed that reports that she had accepted a place at Yale University were spread via the micro-blogging site because of fake profile which is using her name.
A spokesperson for Watson posted on Emma Watson's official website, however, debunking the claims.
"Emma does not have a Twitter account and these rumours are false. Emma is still trying to decide whether she wants to attend university in the UK or the USA and hasn't accepted any placements at this time," said the statement.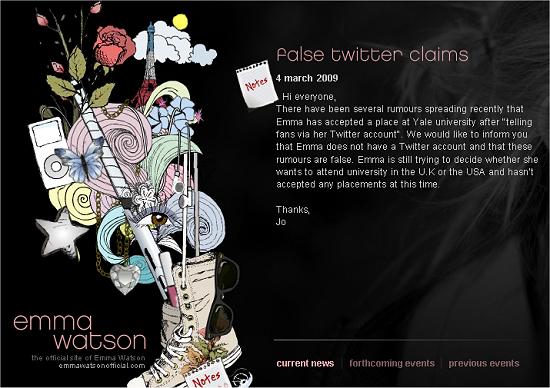 Of course, this is far from the first time that a fake celebrity has caused mischief on Twitter.
Newspapers were buzzing with news that Twitter had reached a tipping point when it was reported that the Dalai Lama had joined the service, only for the profile to be later revealed as fake.
And late last year I blogged about the various fake Al Gores on Twitter, and when it was reported that Vint Cerf's Twitter account appeared to be spewing spam it took a journalist from The Register to dig around and discover that the account was fake.
More recently Scottish actor David Tennant, has been affectionately lampooned – although, in his case, the fakers were upfront that they were not really the award-winning star of BBC TV's Doctor Who series.
Most of this stuff is pretty harmless, compared to when real celebrity's accounts get hacked like Miley Cyrus, Britney Spears and Barack Obama.
But there is a fundamental issue of too much trust here. People seem to believe what they read on their computer screen – even though anybody can create a Twitter account and claim to be, say, Michael Jackson without any checks done on their true identity.
The message is simple – stop being so trusting. Seek proper confirmation that you're communicating with the person you really think you are.
* Image source: Ursulakm's Flickr photostream (Creative Commons 2.0)