Another embassy falls victim to attack (Indian Embassy in Spain, US Consulate in St. Petersburg, and others). The Embassy of Ethiopia in Washington, D.C. is one of Ethiopia's more important embassies and yet when you visit it you can see all the tell-tale signs of an IFrame attack.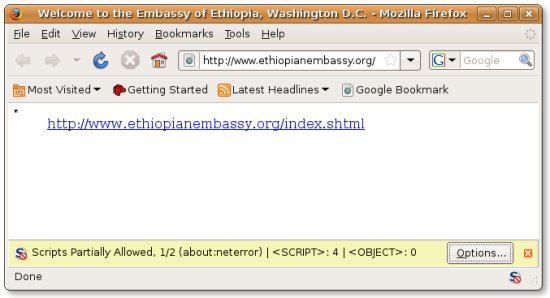 Notice the top-left hand corner, the little square is a very small Iframe (detected as Mal/Iframe-F).

The yellow node in the above graph is the Ethiopian Embassy website and it eventually will attempt to run Mal/ObfJS-BP. Sophos is currently trying to contact the Ethiopian Government to help resolve this issue.