A list of some 2400 websites, said to have been deemed unsuitable by the Australian Communications and Media Authority (ACMA) for containing illegal content related to child abuse, rape and other criminal activities, has been published on the internet.
The ACMA blacklist is supposed to be strictly confidential – as it contains the URLs of illegal and prohibited websites. The Australian government has been creating a list of censored websites, which it has distributed to a number of ISPs who are looking into the technical issues regarding filtering the content from users.
Of course, the content of the list of illegal, prohibited and potential prohibited web pages is supposed to remain strictly confidential – if it were public knowledge then it would effectively be equivalent to a telephone directory of illegal content, including child abuse material. Under Australian law, anyone who republishes the list is liable to face up to 10 years imprisonment.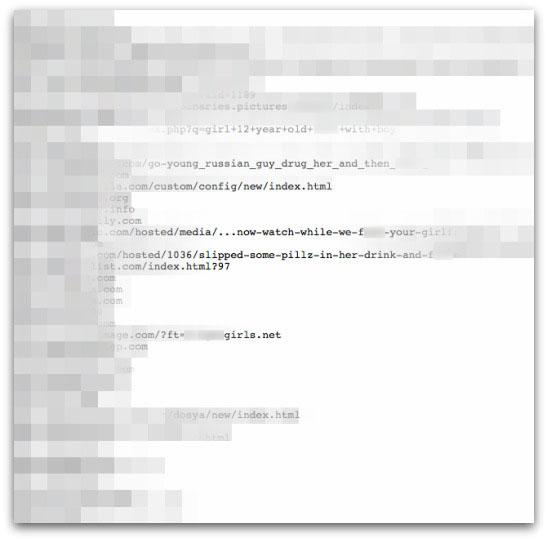 What is unclear is whether this is really ACMA's blacklist or not. Although Federal Minister for Communications Stephen Conroy has confirmed that the list published on the internet does contain URLS which match those on the ACMA list, it contains others that the organisation has received no complaints about.
If it is confirmed that there has been a security breach, and details of illegal websites collated by ACMA have made it into the public domain then there will inevitably be questions asked regarding the dangers of creating such lists and sharing them with internet service providers.
Lets put it this way.
Honourable intentions might be the motivation behind building a dam to stop a flow of water. But if that dam is not properly built, springs a leak, and inevitably releases torrents of water upon those downstream, then it is the dam-makers who will bear the brunt of the blame .
So, what of the contents of the list published on the internet?
Well, SophosLabs has acquired it, and can confirm that the the majority of websites listed of an inappropriate or illegal nature (many are related to child abuse) are already blocked by our WS1000 Web Security Appliance. We strongly recommend that readers do not download the list and check out the links out of curiousity, as accessing some of the websites may be illegal in your country.
However, our investigation has discovered that there are a number of sites on the published list which it would not be appropriate for us to protect customers against, as we have been unable to find any illegal or questionable content on their sites. These include a Queensland dentist's website, a caravan park, and webpages related to subjects as diverse as poker-playing and euthanasia.
Earlier this week, ACMA's censorship list made headlines after it was revealed that it was blocking access to an anti-abortion website, and several pages on the anonymous whistleblower site, Wikileaks.