SophosLabs has received a disturbing report from a UK Local Government customer which we feel need a wider audience.
People are receiving SMS messages saying that their bank details are on the internet. These text messages are 100% malicious in nature and users should not follow the links.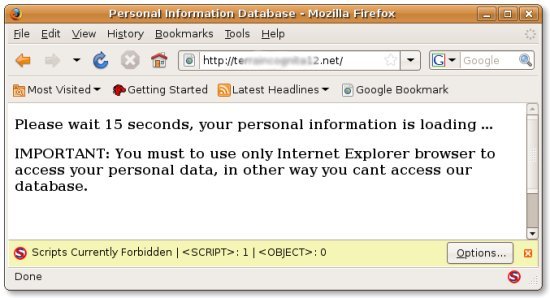 The report from the local government states:
The user received an SMS message to say that his bank account details had been posted on the Internet and gave him a URL to go to. He attempted to access the site using a library PC but failed and queried the librarian about the security on the PC who raised a support call with us.
and
The obfuscated script inserts an iframe which attempts to download malware which Sophos blocks.

I haven't seen details of a scam like this before and have looked for a site on which to report it without success. I'm assuming you'll know what to do with it.
So, what are we at SophosLabs doing about it?
Making the general public aware of this malicious attack
Adding detection and blocking for the malicious website
Making samples available for security professionals via the usual channels
SophosLabs will be publishing detection for the malicious website as Troj/Iframe-BS and the malware that Sophos already blocked was detected as Troj/PDFJs-B.