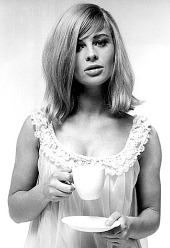 Legendary actress Julie Christie has followed in the footsteps of celebrities such as Sting, Boris Johnson, Terry Waite, Pink Floyd's David Gilmour, and Marillion's keyboard player by supporting hacker Gary McKinnon in his fight to avoid extradition to the United States.
Janis Sharp, the mother of Gary McKinnon, posted on Twitter that the Oscar-winning actress famous for her roles in films such as "Dr Zhivago", "The Go-Between" and "Far from the Madding Crowd", was lending her support to the campaign.
It's hard not to feel some sympathy for McKinnon's plight. After all, he doesn't appear to have very much in common with the organised financially-motivated cybercriminals that firms like Sophos are protecting companies against most of the time.
Furthermore, it would seem utterly out of proportion if he was punished severely for what appears, from what has been heard so far, to be an interest in UFOs and conspiracy theories rather than a desire to undermine systems.
Gary McKinnon has received much more support in the IT community than the typical hacker. Indeed, we ran an online poll in February which found 67% of the 245 people we surveyed believed he should not be extradited. When you consider that the typical visitor to our website is normally involved in securing their company's systems from hackers that's a pretty strong endorsement.