With the sharp rise of unemployment due to global economic crisis, more and more job related spam is found in the internet. This kind of spam usually offers job opportunities which sound very nice. The most recent example is to hire free-lancer on line. Such websites state that the registered writers could work at home and earn $1,000 – $2,000 even as much as $5,000 every single week by submitting blogs, articles and stories.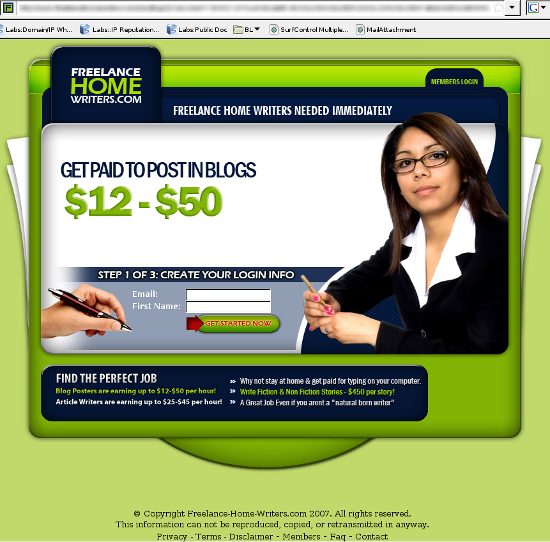 However, if you want to register a membership to get this "incredible job", you will be required to pay $2.95 as membership fee by supplying your credit information on their web site. This confidential personal information would be collected and illegally used by malicious person.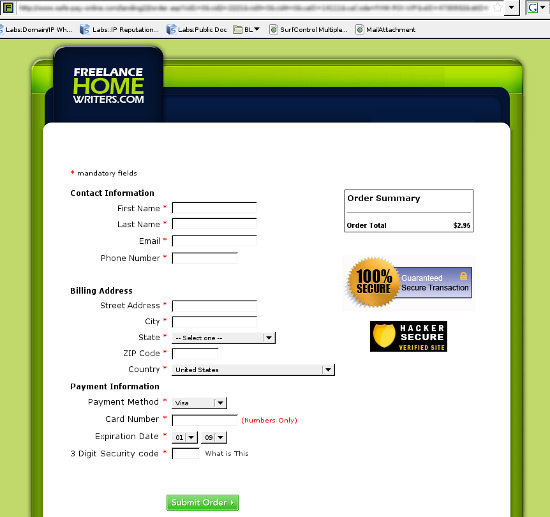 SophosLabs is already blocking this kind of job related spam campaign. Also, SophosLabs would like to warn customers to watch out for similiar kinds of spam which dramatically increased due to the current turbulent economy.