Yesterday, Sophos's UK office in Abingdon was proud to play host to a classic car rally.
Gorgeous weather greeted more than 50 classic cars, including MGs (most of which were actually built in Abingdon between 1929 and 1980) and Morgans as they congregated in the Sophos car park before taking off on a 40-mile drive – entitled the "˜St George's Day run' – through the Oxfordshire and Buckinghamshire countryside.
The event was organised by Sophos's facilities manager, Simon Pedrazzini, who is a member of a local branch of the MG Car Club – The Abingdon Works Centre – and drives a 41 year old MG-B, manufactured in Abingdon in 1968.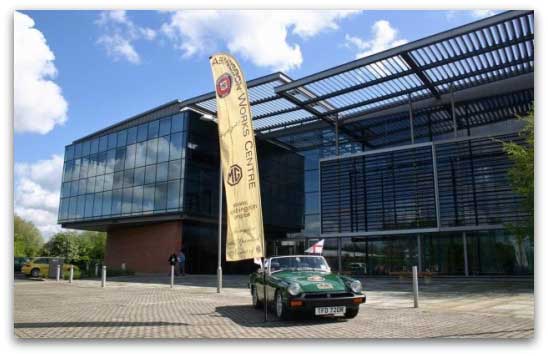 Sophos's UK headquarters is a stunning modern building in one of England's oldest market towns. This was a terrific way for past to meet future as Abingdon profited from the manufacturing and export of around a million MGs from 1929.
Many more photos of the event can be found on the Abingdon Works Centre of the MG Car Club website.