A quick hop and a skip and I'm no longer in San Francisco at the RSA show, but at Infosecurity Europe in London instead!
Yes, the great and the good of the computer security industry have gathered once again (it seems like only last week that.. oh yes.. well.. never mind..) to pontificate about how best to keep computer systems and the data people store on them out of harm's way.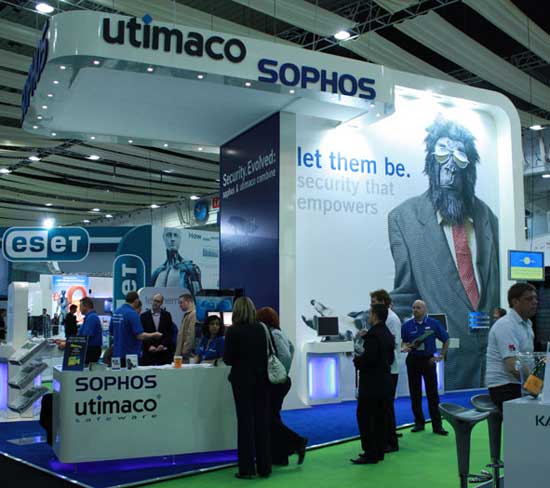 Sophos is here in force – so if you're passing by Earls Court in London do feel free to drop by booth G50 and pick up some of our eyebrow raising freebies and giveaways. You may also want to hang around for a while and listen to presentations being given by yours truly on social networking threats, and Paul Ducklin who will be demonstrating how malware works live on the booth.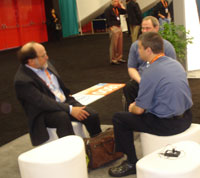 Last week at RSA, Duck was caught briefly lost for words when he realised that the equivalent of computer security royalty was sitting in the crowd, and intently listening to his talk.
As you can see, we have photographic evidence of when Duck and sales engineer Tony Ross chatted to Ron Rivest (the "R" in RSA, and one of the inventors of the RSA algorithm for public-key cryptography).
That's a little like talking at a literature festival and realising William Shakespeare has dropped by to listen to what you have to say.
Anyroad, whether you're a security celebrity or not, please drop by the Sophos booth if you get the chance and say hello.