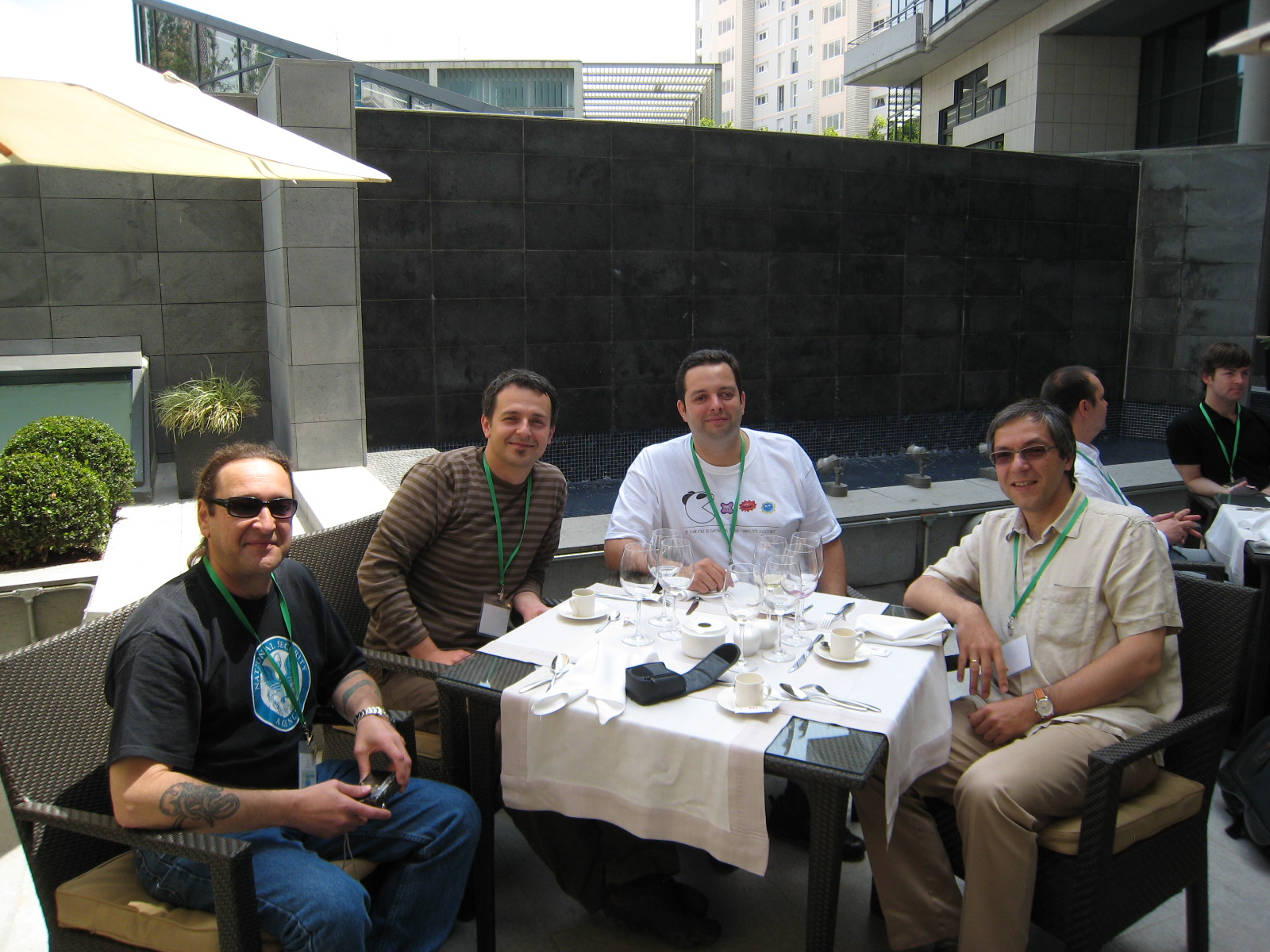 Here I am in beautiful Barcelona participating in the APWG conference with focus on fighting electronic crime. CeCOS is a conference where members of banks and payment industry, government organisations and security researchers meet to discuss the way forward in fighting the increasing amount of electronic crime and crimeware.
Although I usually focus on researching malicious code it is important to realize that we will not be able to come even close to solving the e-crime puzzle without the participation of all people present at the conference. Today, it was very interesting to hear experiences of fighting e-crime in Italy, Spain, South Asia, Malaysia and Russia followed by excellent presentation on the Conficker functionality by Hassen Saidi of SRI whose detailed analysis of Conficker is a highly recommended read.
The morning session was concluded by an entertaining and honest presentation by Luis Corrons from Panda in which he discussed challenges facing the industry in a way that would not necessarily be appreciated by members of our sales and marketing teams.
Nevertheless, the real value of any conference is the actual possibility to meet in person people whose names we often know only from computer and network security mailing lists. Lunch is an ideal opportunity to enjoy some sun in the hotel's garden. This photo of Luis from Panda, Paul from Trend, Karel from AVG and me documents once again that techies are happiest when they have an opportunity to work hard together on solving technical problems whilst enjoying a glass or two of good local wine.
I am currently nervously sitting in my room rehearsing for my session tomorrow morning when I will talk about Server Side Polymorphism and operational challenges we are facing when tackling this issue. It was a fun today and I am really looking forward to various sessions and discussions during the next two days.