In the last day or so there has been a major trend for users of the Twitter website to Tweet their porn star names, typically formed by posting the name of your first pet and the name of the first street you lived on.
By doing so, however, thousands of people are potentially making life easy for identity thieves eager to mine information from the micro-blogging website.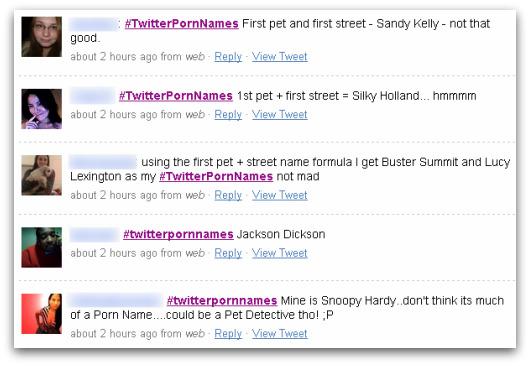 The problem is that many sites (such as web email providers) may ask you what the name of your first pet was if you ever forget your password and wish to reset it.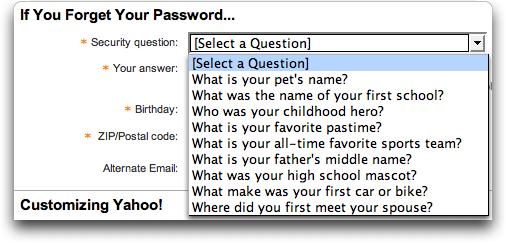 So, a hacker could grab details like your pet's name to try and crack into your email account. Think that's unlikely? Well, the likes of Sarah Palin, Paris Hilton and Salma Hayek have all had their private email accounts broken into by hackers after they guessed their so-called "secret answers".
In addition, just think of how many people use the name of their beloved pet labradoodle as their password for umpteen online accounts anyway!
So, here's my advice.
Firstly, don't post this kind of personal information onto the internet – the 10 seconds amusement you may get by telling people your porn star name isn't worth the potential months of anguish that successful identity theft might bring you.
Secondly, when websites ask you for a "secret answer" to reset your password… lie. As I explained recently you don't need to tell the truth when you're asked by a website what your mother's maiden name was, or the name of your favourite TV show. So, say something random but memorable that no-one is likely to guess like "Bluehop Sausagedog" or "Knot's Landing".
Thirdly, you're not still using a dictionary word for your passwords are you? What? You are? In fact, you're using the same password for all the websites you use? Gadzooks! Maybe you should watch this video and start taking security seriously.
Meanwhile, although Twitter has warned people not to post personal details to the #twitterpornnames hashtag, or indeed elsewhere on Twitter, it seems there is little that can be done to persuade some people.