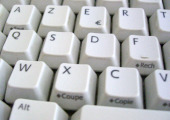 Sacre bleu! According to the Financial Times, authorities in France are set to introduce rules which could mean people are accused of internet piracy, and thrown off the internet, without their guilt having been proven in a court of law.
According to the FT, French internet users found to be downloading copyrighted music and films without paying for them would get three warnings before being cut off for from the net for up to a year. Until now, action against illegal file-sharing has been a matter for the French courts.
While there's no doubt that something needs to be done to combat internet piracy, a "three-strikes and you're out" rule seems draconian to me, and is likely to cause headaches for ISPs and Wi-Fi users alike. Customers who are about to be cut off from the net could claim that other people have been illegally piggybacking on their connection, for instance.
Stealing Wi-Fi is a big problem and people who illegally download material that they haven't paid for aren't going to have any qualms about using someone else's internet connection. This not only means there are likely to be innocent victims, but it also gives the real pirates a plausible defence.
And what if the alleged illegal downloads are made by workers in the workplace? Will the entire company be disconnected from the net? We know that some workers do abuse corporate bandwidth to download copyrighted materials (rather than use their home connections), and this is one of the reasons why firms use application control to block the use of file-sharing clients in the office.
To combat the problem of hijacked internet connections, computer users – whether at work or at home – must make sure they set up their wireless networks with security in mind, ensuring that strong encryption is in place to prevent neighbours and passers-by from illegally using their connection.
While there is no 100% solution to piracy, following this simple advice can help innocent users to protect themselves both from this risk, and that of hackers eavesdropping on communications and stealing information that can be used for identity theft.