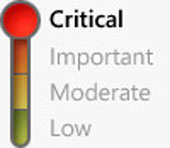 If you're the person responsible for rolling out patches across your company then you're in for a busy time.
First off the block are Microsoft, who have released a critical security fix which aims to banish a zero-day flaw in their PowerPoint product to the back of beyond. Since April hackers have been exploiting a vulnerability in the popular presentation software, specially crafting booby-trapped PPT files in their attempt to infect users.
In total, the latest security advisory from Microsoft aims to fix that zero-day vulnerability and 13 other flaws in the PowerPoint program. Note that the patches cover Microsoft's standalone PowerPoint Viewer as well as the main PowerPoint program.
Mac OS X users won't be pleased, however, to see that as yet there is no patch from Microsoft available for their computers.
Meanwhile, another update for the widely-used Adobe Reader program has been released. Users of Adobe Reader 9.1 and earlier have been warned in an Adobe Security Advisory that critical vulnerabilities in their PDF-reading software for Windows, Mac and UNIX could be exploited by hackers to run malicious code.
And finally, Mac users have woken up to a mega-patch so enormous it's larger than the love-child of Godzilla and Bella Emberg.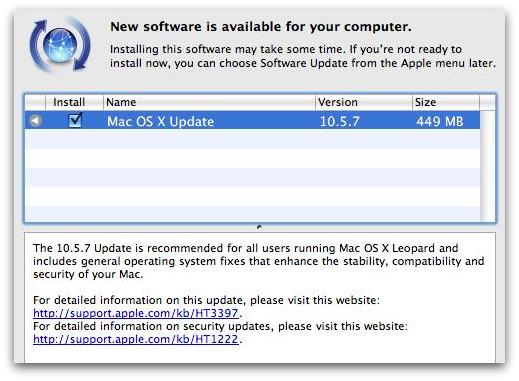 Mac OS X 10.5.7 is Apple's latest update to their Leopard operating system, including a number of bug fixes and security updates. More details of the security fixes can be found on Apple's website.
And if you think the above screenshot is showing a large update, you may wince at the thought that an even larger update (weighing in at a hefty 729MB), is also available for those upgrading from versions of Leopard previous to 10.5.6.
You'll probably be in need of a bit of a lie down after making sure all your company's computers are updated with that little lot. If you're finding it hard to keep track of whether computers accessing your network are running the latest patches, maybe you should consider a Network Access Control solution?