I was just going over some reports for the past week and noticed one particular web threat that is blowing away all the competition with the number of infections we're seeing on the web.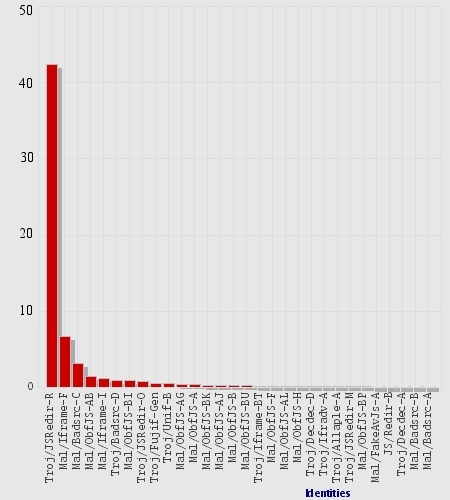 Since Sunday, we've observed that Troj/JSRedir-R has six times more detections than the next closest threat at around 42% of all detections seen. The next highest number of detections is Mal/Iframe-F which is sitting at around 7%.
We first blogged about Troj/JSRedir-R a couple weeks ago when we spotted a high number of compromised sites attempting to redirect users to a malicious domain.
Just this past weekend we noticed the trojan had morphed and have updated our detection accordingly, and since then we've noticed the number of detections continue to rise.
We'll continue to monitor the situation and report any interesting findings here on the blog.