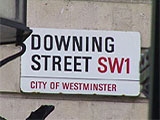 The National Autistic Society (NAS) has launched a petition calling on British Prime Minister Gordon Brown not to extradite NASA hacker Gary McKinnon to the United States.
The petition, which at the time of writing has over 1700 supporters, asks the Prime Minister to provide "protection against extradition for people with autism and Asperger syndrome in the criminal justice system, particularly in the case of Gary McKinnon."
The campaign to stop McKinnon from being extradited to America has gathered numerous celebrity supporters including Julie Christie, Sting, London mayor Boris Johnson, Terry Waite, and Dave Gilmour from Pink Floyd.
And it's clearly not just actresses, politicians, former hostages and guitarists who support McKinnon's case. In a poll I ran a couple of months ago on this blog (which is obviously read mainly by people tasked to protect systems against hackers), 67% of you said that McKinnon should not be extradited.
McKinnon has admited that he broke into sensitive US military networks, but says it was only to hunt for confidential information about anti-gravity propulsion systems and UFO technology which he believed the authorities were hiding from the general public. That's a far cry from the financially-motivated organised cybercrime that is becoming the norm today.
For their part, the US authorities claim that McKinnon caused nearly a million dollars worth of damage, and shut down systems responsible for protecting Washington DC and tracking the location of naval ships.
Supporters have until May 25th to sign the online petition.