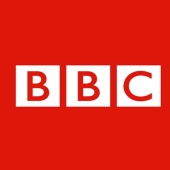 A couple of months ago, the BBC broadcast a film that many people believe showed them breaking the law, by accessing the computers of unsuspecting members of the public without their permission in order to demonstrate how easy it was to send spam.
There was a right royal stink about it.
I must admit that I was disheartened with the way the BBC behaved (as I felt it was completely unnecessary to break the law in order to demonstrate the problem of botnets), and felt even more let-down when they censored me from making my views heard!
Anyway, today the BBC has published another movie – again with assistance from Jacques Erasmus of PrevX.
It's a short and basic video, and doesn't demonstrate anything that anyone who hasn't been following IT security for the last few years doesn't already know. But this time they seem to have gone out of their way to make it clear that they did have the permission from the owner to access the PC.
Today's video demonstrates how hackers can use spyware to watch you via your webcam grab your online passwords, and steal your personal information.
It's good to see that they seem to have learnt something from the earlier furore.