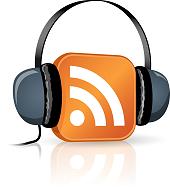 When I was at the RSA show in San Francisco last month I had the opportunity to spend a little time with Robert Westervelt, news editor at SearchSecurity.com.
Below you'll find a podcast we recorded where Rob lets me ramble on about the anti-virus industry, the threat landscape, the Conficker worm and why it's a struggle to bring international cybercriminal gangs to justice.
Rob had a cameraman with him, but I haven't seen the video of our conversation yet. If it does show up, I'll try and embed it here on the website too.