John Metzger, a product marketing manager in our Columbus office, has found a large pile of Sophos polo-shirts which he would like to give Clu-blog readers. Unfortunately, there's a catch – he wants you to answer his survey. So it's time to hand the blog over to him for a couple of minutes. Over to you John..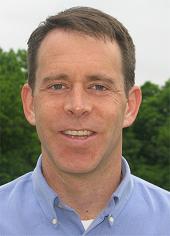 You have anti-virus and firewall protection. You're considering application and device control. Your auditors are telling you to get encryption. You already have several security applications from multiple vendors. Do you add another solution from yet another vendor, or do you find one vendor who can give you everything you need?
There are pros and cons to each approach.
Since 2005 the security industry has undergone dramatic changes. We have seen a consolidation of vendors and a confluence of IT and physical security systems solutions. Today, vendors are offering security suites that provide more complete security in a single solution. Fewer security applications and consoles result in lower costs in terms of licensing, databases, servers, management and support, and end-user training.
But, are these security suites truly integrated and best of breed? While a vendor may be offering a security suite, it may simply be a bundle of applications that are not integrated into a single console. Likewise, if you decide to go with a single vendor your choices are limited to what their offerings are in various spaces. It's not really open standards. So once you decide to go with company ABC, you may not be able to plug-and-play components from other vendors. Locking into one vendor also makes it more difficult to transition to another vendor if you decide that company has a better portfolio of products.
What are you doing?
The benefits of a single vendor approach, more complete security at a lower cost, likely outweigh the risks. But, we want to hear from you.
Take our short survey (5-10 minutes) and tell us if you are a single vendor or multi-vendor shop for desktop, laptop, and device management and security.
Your responses are anonymous, and the first 50 to complete our survey will receive a Sophos polo shirt!