A former high school teacher, accused of having sex with one of his underage pupils has failed to stop evidence – gathered via spyware installed by the girl's mother – being used by prosecutors.
Ray Samuel Clement III, of Baton Rouge, Louisiana, is accused of having a sexual relationship with a 14-year-old girl while he taught at her school.
Noticing her daughter's strange behaviour, and suspecting that something inappropriate was going on, the girl's mother installed the PC Tattletale program onto her daughter's computer to spy on her online conversations.
According to local news reports, state District Judge Tony Marabella refused Clement's request to block the evidence, claiming that the woman did not need her daughter's consent to install the spyware software. As a result, the information can now be used during Clement's trial.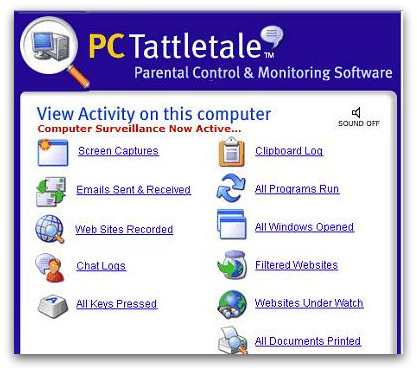 Spyware products like Tattletale walk a grey line – although frequently marketed as being for the use of concerned parents who want to know what their children are up to online, they can obviously also be used to monitor work colleagues, ex-girlfriends and complete strangers. In the wrong hands, they could definitely assist in identity theft and industrial espionage.
Nevertheless, programs like this have brought child abusers to justice before. For instance, in 2007 authorities charged an American man with possessing child pornography after an Englishwoman discovered her 15-year-old son had been exchanging sexually explicit photographs with him. The evidence would not have been uncovered unless the woman had installed keylogging software on her son's PC.
And last year I blogged about how a paedophile was reported to the police after his own wife discussed (through use of spyware) that he was hoarding images of young girls in a variety of sexual positions.
I can't help but feel slightly uncomfortable at the thought of parents using spyware to monitor their kids online.
Sure, there are plenty of companies marketing spyware software as a way for parents to keep an eye on children, but for those worried as to what their kids are doing online the best advice may simply be to ensure that the PC is in a place where other members of the family are present.
People need to think very carefully about using spyware to monitor other internet users' activity, as they could end up getting in trouble with the law themselves.