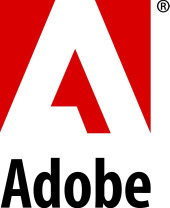 Adobe has released a fix for 13 different vulnerabilities in its Adobe Reader and Acrobat software, widely used to handle PDF files.
It's critical that you patch your software as if a hacker exploited the vulnerabilities they could cause your computer to crash or run malicious code that could take over your system.
This is the first round of regular security fixes from Adobe, which announced last month that will be making security updates available on the second Tuesday of every third month. This synchronises with Microsoft, which releases important security fixes on the second Tuesday of every month.
Sure enough, Microsoft released a bumper pack of security fixes yesterday (plugging 31 holes in its Windows, Internet Explorer, Word and Excel as documented on the SophosLabs blog here) and shortly afterwards Adobe made available fixes for its own software.
As regular readers of this blog will know, it's becoming more and more common for cybercriminals to take advantage of flaws in PDF-reading software to try and compromise computer systems and install malware. Part of the reason for this is that the PDF format is so ubiquitous – widely used both in business and at home as a way of communicating information between people.
More information about the Adobe security flaws, and where to download updates, is available in a security advisory that Adobe has published on its website.
If you're a user of Adobe Reader on UNIX, however, you will have to wait a while longer until a fix is available for you. The patches released on Adobe's first Patch Tuesday are only for Windows and Mac users – UNIX fans will have to keep holding their breath until June 16th.