To some fanfare, Apple has released the latest version of its iPhone operating system to an eagerly-awaiting world.
Existing iPhone users can update their operating system via iTunes to version 3.0, and take advantage of a number of longed-for new features such as cut-and-paste, and a landscape virtual keyboard.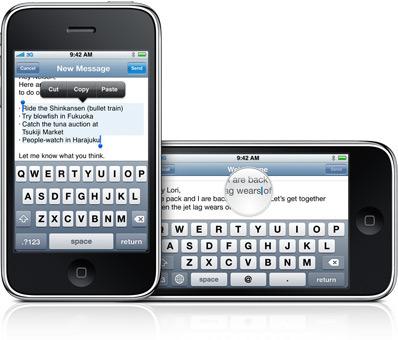 What's most interesting to us, however, is that Apple has also included a number of important security patches inside this update, making it important for users to patch as quickly as possible.
According to an advisory on Apple's website, iPhone OS 3.0 patches 46 vulnerabilities, including some that could potentially allow hackers to run malicious code on a user's iPhone if they visited a booby-trapped website or viewed a specially-crafted image file.
Fortunately we haven't come across any examples of hackers creating malware to exploit these vulnerabilities so far.
iPod Touch customers are also vulnerable to some of these security issues, and are being offered the update to version 3.0 of the operating system. However, unlike their iPhone-owning friends, they are required to pay $9.95 (£5.99 in the UK) for the privilege.
There's no doubt that some iPod Touch users will be unhappy that they have to pay for their devices to be fixed, and it's certainly unusual for a company to charge for important security patches like this. In an ideal world Apple would make free fixes available for iPod Touch users who don't feel they need cut-and-paste and other new features, but do want to be able to use the internet securely.