Camera-phobic guest blogger Kim Charlton, who manages the beta program at Sophos, is trying to bribe you into helping us improve our products. Over to you Kim..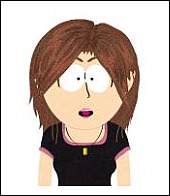 So, originally I wrote a begging email to Graham asking if he could mention the forthcoming beta programs for Endpoint Security and Control 9.0 and Small Business Solutions 4.0.
He was obviously a bit busy because he suggested that I write a "guest blog" myself. I was a bit reluctant – mainly about having my photo online but I was told they can do wonder with Photoshop these days! 🙂 Phew! Not that I'm vain or anything…
Anyway, really I want to appeal to any existing or potential customers of Sophos products to join the beta program – provided all last minute testing completes on time, we are expecting to release the software within the next few weeks.
You will then get a period of six weeks in which to evaluate the new features on your test network. We then ask you to complete an online feedback form which should take no more than 15 minutes of your precious time.
We are offering Amazon vouchers to those who return feedback to us within the given timescales. So not only do you have fun trying our new 'whiz bang' features but you get a gift for doing it too! What are you waiting for?
For details on the new product versions and to sign up, please visit:
We are extremely keen to receive registration from Small Business customers who can spare some time to review this latest version – you can even tell us what you'd like to see in the next version!
If anyone has any questions, you can email me. I'm going to go back to beta world now and leave the blogging to the experts!