Today we have seen a couple of html files which redirect to an online shop selling fake watches (or as they like to call it – "a copy of the original")
Sophos detects these files as JS/Agent-KLD and JS/Agent-KLE respectively.


When these html files are opened in a browser, the embedded link goes to the shop's main webpage (access to which is blocked by Sophos's web appliance).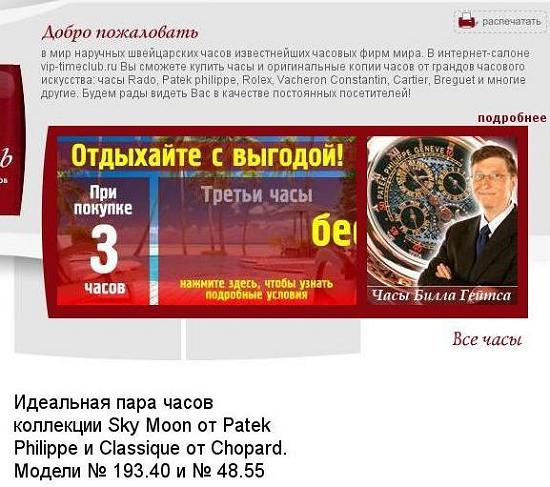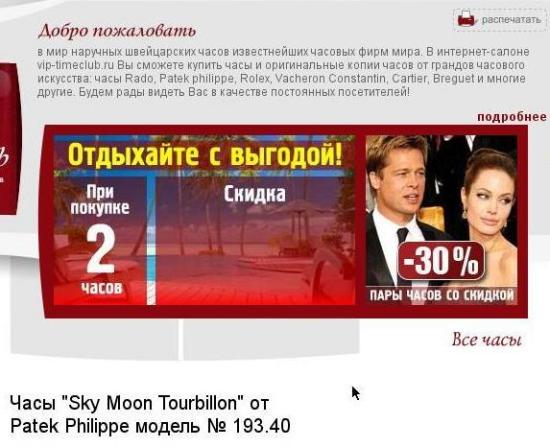 From its dynamic advertising, we see some famous faces like Bill Gates, Brad Pitt and Angelina Jolie. While we are guessing they don't get paid for their images to be used, it's pretty certain that they DON'T buy fake watches from this website. 😉
Neither should you!