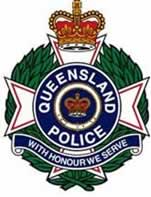 I have just returned from the Queensland Hi Tech Crime Symposium hosted by the Queensland State Crime Operations Command, where the hot topics of eFraud and eCrime were discussed.
My presentation on the rising abuse of trusted file formats such as Word, PDF and Flash was well received (despite the fact I'm no public speaker extraordinaire!) The other presentations discussed the variety, extent and sophistication of eCrime plaguing our modern connected society, and ways in which law enforcement, government, the private sector and, most importantly netizens can stem the tide.
Of particular interest were the taxonomy of two separate eCrime cases which showed that even the tech-savvy can, and do, fall victim to phishing and eFraud, often perpetrated by not-so-technically-endowed individuals or groups.
Overall the conference was of great benefit to all involved and shows how cooperation between various public, private and government bodies can yield benefits for everyone.