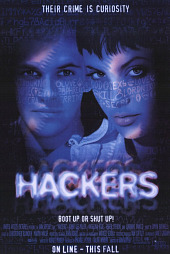 Chinese hackers are being blamed for an attack on the website of the Melbourne International Film Festival, which left the site displaying the Chinese flag and slogans against Uighur leader Rebiya Kadeer.
One message left by hackers on the website read:
We like film, but we hate Rebiya Kadeer!
We like peace, and we hate East Turkistan terrorist!
Please apologize to all the Chinese people!
Hacked by oldjun!
62-year-old Kadeer, an exiled separatist leader, has been invited to attend the festival in August for a screening of the documentary about her called "Ten Conditions of Love". Ms Kadeer's invitation to the film's screening has gone done badly with the Chinese government who claim that she has incited ethnic unrest in Xinjiang.
Festival organizer Richard Moore told the BBC that the website had been attacked "hundreds.. if not thousands" of times by overseas hackers.
In my view, movie-lovers should be breathing a sigh of relief. Political graffiti defacing a website may be against the law, but it's a lot better than hackers planting malicious code on your website designed to steal money or absorb your computer into a botnet.
It might be wise for the owners of the festival website to count their lucky stars that the attack wasn't more serious, and take measures now to prevent further (and potentially more serious) security breaches in the future.
Finally, is it likely that this attack is sponsored by the Chinese government? Hmm. I'm not so sure. Of course, they are upset that Kadeer has been invited to the film's screening in Australia – but the messages that have been left on the website have the whiff of political hacktivist about them, rather than a state-endorsed attack.