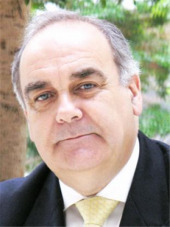 Andrew Mackinlay, the Labour MP for the constituency of Thurrock, is to quit his post in protest at the British parliament's failure to vote for Gary McKinnon's extradition to the United States to be blocked.
According to media reports, Mackinlay says he will resign at the next election after only ten Labour MPs voted for a review of the 2003 Extradition Treaty in a recent parliamentary debate.
What seems to have angered Mackinlay is that 74 Labour MPs had previously signed motions supporting the NASA hacker's campaign for him to be tried in the United Kingdom and to have the extradition treaty between the UK and USA re-examined.
Gary McKinnon was arrested seven years ago, after allegedly hacking his way into computers belonging to the US Army, US Navy, US Air Force, Department of Defense and NASA.
The self-confessed hacker claims that he broke into the computer systems only to hunt for top secret information about anti-gravity propulsion systems and alien technology which he believed the authorities were hiding from the public.
For their part, the US authorities have claimed that McKinnon (who was known by the handle "Solo") caused nearly a million dollars worth of damage, shutting down systems responsible for tracking the location of naval ships, and protecting Washington DC.
The High Court is due to rule at the end of this week on a last-ditch appeal by McKinnon against a decision made by prosecutors and the Home Office to send him to the United States.
Clearly an MP's resignation helps to keep McKinnon's plight in the public eye, but one has to wonder that if Andrew Mackinlay felt so strongly about the case why he hasn't resigned immediately rather than wait until the next election?
If Andrew Mackinlay had quit now there would have to be a by-election, bringing McKinnon's situation into even starker focus at a time when Prime Minister Gordon Brown is under pressure following a crushing recent defeat at the polls.