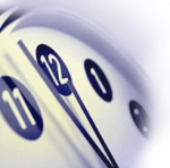 Tomorrow morning, at 10am UK time, the Royal Courts of Justice, in the Strand, London, will be the setting for an important event in the long-running saga of NASA hacker Gary McKinnon.
McKinnon is desperately trying to avoid being extradited to the United States, and is asking the High Court to overturn a refusal by the Director of Public Prosecutions (DPP) to put him on trial in the UK.
McKinnon's legal team have previously said that he would admit to offences under the UK's Computer Misuse Act, if tried in Great Britain. If he was found guilty and punished in Britain it is unlikely that he would also be extradited to the United States.
McKinnon has admited that he broke into sensitive US military networks, but says it was only to hunt for confidential information about anti-gravity propulsion systems and UFO technology which he believed the authorities were hiding from the public.
US authorities, meanwhile, allege that McKinnon stole 950 passwords and deleted files at a naval base in New Jersey, responsible for replenishing munitions and supplies for the Atlantic fleet.

It is expected that the judgement should last approximately ten minutes – so we should know which way the judgement goes very soon after 10am. We'll have the news as it happens up here on the Clu-blog.
Update: Find out what the judgement was.