Microsoft has issued an advisory, informing users of a bumper pack of software updates to fix at least 19 security holes in its operating system and other Windows software.
These security updates come as part of Microsoft's regular "Patch Tuesday" process, which every month delivers important patches to Windows users. On this occasion, five of the updates have been given Microsoft's highest severity level – "critical".
What will probably give computer users the most reason to act quickly, however, is that Microsoft has given some of the critical updates an Exploitability Index rating of "1".
As the company explains on its Security Response blog, that means that it expects that "consistent, reliable exploit code" is likely to be released within 30 days.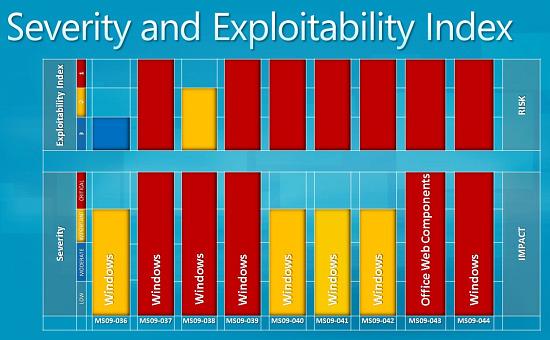 So get your skates on.
Because if you dilly-dally and prevaricate, you might be making life a little too easy for the hackers and malware authors.