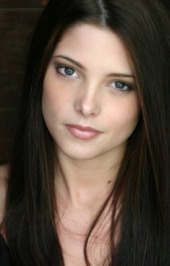 Nude photos of "Twilight" film star Ashley Greene have been leaked onto the net, propelling her name high in the chart of most commonly searched for phrases at the moment. However, if you're foolish enough to go hunting for the topless and full frontal pics of the 22-year-old actress you could be exposing your computer to an attack by hackers.
Naked photos of Ashley Greene, who plays the character of Alice Cullen in the hit teenage romance/vampire movie, were first posted on PerezHilton.com before being removed at the request of her legal team.
Of course, other internet users grabbed their own copies of the sleazy pictures before the attorneys sent a strongly worded note to the celeb gossip website. As Hilton noted: "Unfortunately, it's difficult to have your nudes removed from the internet once they've been published. A simple Google search will prove that!"
Well, my advice to you is that you don't let your sleazy curiousity get the better of you. Instead avoid the temptation to follow Perez Hilton's advice to Google for the photos of Ashley Greene.
Not just because you should have better things to do than hunt for illicit naked pictures of the stars of "Twilight" (have you rolled out those Microsoft and Apple security patches yet?), but also because hackers are using the hot trending topic of the Ashley Greene dirty pics to spread malware.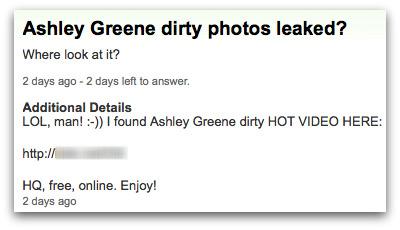 Hackers are posting links on internet message boards and forums, claiming to point fellow computer users to the saucy photos of Ashley Greene.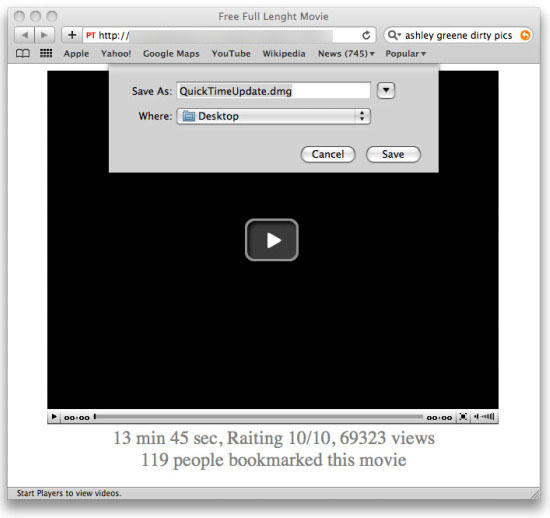 However, if you click on the links you might end up on a webpage like the one above – which tries to install malware on your computer if you visit on an Apple Mac, for instance.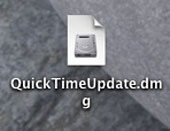 For the purposes of illustration, I've told the Safari web browser in the image above not to automatically download and unpack .DMG files – but note that by default it would have done, making it even easier to trick a user into thinking that they were installing an update to QuickTime in order to watch a movie of Ashley Greene's naked photos.
If you are reckless enough to install the plugin (which once again poses as MacCinema – Sophos detects it as OSX/Jahlav-C) then you are playing a very dangerous game – handing over control of your computer to a remote hacker.
And don't think that you escape if you're a Windows user. The webpage determines if you are visiting from a Windows or Mac computer and serves up the appropriate flavour of malware. So, if you land on the site on a Windows PC it will try and infect you with Mal/EncPk-JD – carried in a file called flash-plugin.45082.exe.
My advice is that if you're a fan of Ashley Greene – go see her movies in the cinema or on DVD, don't hunt for naked images of her on the internet.
Of course, this is far from the first time that hackers have taken advantage of hot news stories of nubile female celebrities being caught on camera. Just recently we've seen similar attacks posing as the Erin Andrews peephole video and the Leighton Meester sex video, for instance.