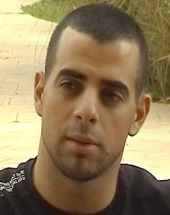 Ehud Tenenbaum is reported to have pleaded guilty to a single count of bank card fraud for his role in a computer hacking spree that is said to have stolen $10 million from US banks.
Tenenbaum, known as "The Analyzer", was arrested in Canada last year in Montreal under suspicion of stealing $1.5 million from Canadian banks. But before he could be prosecuted north of the border, Americans had lodged their extradition paperwork to bring him to New York.
Ehud Tenenbaum, an Israeli national, is well known to the authorities as he was caught illegally accessing Pentagon computers in 1998. Tenebaum's notoriety at the time lead Israeli Prime Minister Benjamin Netanyahu to refer to him as "damn good… and very dangerous."
Tenenbaum now faces a maximum of 15 years in jail, but if he has assisted the authorities by pleading guilty and perhaps sharing further information with them about the hacking underground then he could escape with a much less harsh sentence. Sentencing is scheduled for 19th November.