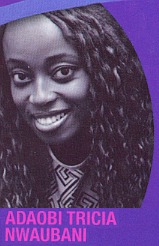 I have just finished reading an outstanding first novel, I do not come to you by chance, by Nigerian author Adaobi Tricia Nwaubani.
When I set about this book, I imagined I might be embarking on a sequel to Chinua Achebe's No longer at ease, fast-forwarded fifty years into the internet era. But with a twinklingly satirical style, an author who can work magic with modern English, a powerful moral message, a happy ending (for some of the characters, at least), and an antihero whose boss has amassed his fortune through 419 scams, this is a twenty-first century novel which stands quite on its own.
I do not come to you by chance is a work of great humour, yet of undeniable pain; of grief about the state of the nation, yet with genuine hope for a coming surge in righteousness and honesty in a otherwise deeply imperfect Nigeria. You should read it for this alone.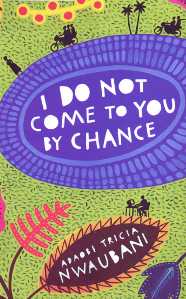 Additionally, the novel gives a fascinating insight into the motivation, organisation and operation of 419 fraudsters. In larger-than-life characters such as Cash Daddy, his sidekick Protocol Officer, and Pound Sterling – as Cash Daddy himself exclaims, "the only currency with a surname!" – you will find something to like, even though they are odiously (and in some cases, fatally) flawed.
Interestingly, Nwaubani makes positive mention of the Nigerian Economic Fraud and Crimes Commission as her novel concludes, describing the EFCC's official public warnings of prosecution for 419sters as "a symptom of the many changes sweeping across Nigeria."
By coincidence – indeed, by the sort of coincidence which sometimes makes scammers' emails seem pertinent to their victims – the Sydney Morning Herald only yesterday reported bullishly on a joint venture between the Queensland Police Service and its law enforcement counterparts in Nigeria and Ghana.
This system allows 419 victims in Australia to report scams out of West Africa rapidly on-line. Despite the international complexities of internet crime, especially Advance Fee Fraud, QPS has already worked with the EFCC to bust ten scammers in Nigeria. So it seems as though this system is going to work.
And in a trifecta of coincidence, the first email in my inbox today was from none other than Mrs Farida Waziri, of the Economic and Financial Crimes Commission! Though quite why she has a freebie email account in Slovakia remains unclear…

(Nwaubani uses a similar email in the novel. It's a handy way for the scammers to ascertain whether a victim has contacted law enforcement in his or her own country, as well an opportunity to open a parallel sting.)
ISBN-10: 0753817683
ISBN-13: 9780297858713
Publication: May 2009