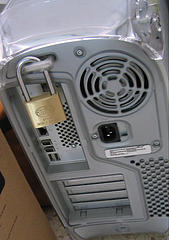 Yesterday we saw the monthly issue of patches from Microsoft and the disclosure of a new, unpatched vulnerability in SMB.
Today it is Apple's turn to release updates to iPhone OS and Quicktime. From the iPhone to Windows 7, password loss to remote code execution, there's something for everyone in this month's selection.
You can see the SophosLabs verdicts on the Microsoft patches and unpatched vulnerability on our latest vulnerabilities analysis pages.
Information on the Apple updates should be appearing on Apple's security update page soon.
As always we strongly recommend that you keep yourself informed about security vulnerabilities in the operating system you run on your computers, and ensure that you roll-out patches in a timely fashion.
If Microsoft and Apple consider these issues important enough to make a public statement, you should take them seriously too.
Image source: Juanpol's Flickr photostream (Creative Commons 2.0)