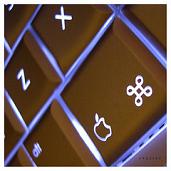 As many people in the security community noticed, including our own Chet, upgrading your Mac to OS X Snow Leopard may have downgraded your version of Adobe Flash player.
We have, of course, been recommending that you pop over to Adobe.com and pick up the latest version of Flash player for yourself. However, if you haven't done that yet Apple have now published an update to bring Snow Leopard's version of Flash up to 10.0.32.18, the latest version. Just fire up Software Update from your OS X system preferences and you'll be on your way to safer browsing.
Apple have also published a raft of patches for earlier version of OS X, including updates to Flash player and fixes to a CoreGraphics vulnerability that could be exploited from PDF files. Full details on the Apple patches will be turning up on the Apple security update page soon.
With multiple patches from both Microsoft and Apple it's a busy week for everyone who keeps their computers up to date.
Image source: Arquera's Flickr photostream (Creative Commons 2.0)