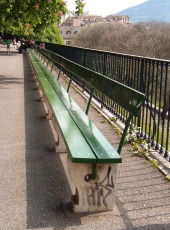 The great and the good (are they mutually exclusive?) of the anti-virus industry are gathering in Geneva this week for the annual Virus Bulletin conference.
The VB2009 Conference will pack over 50 talks into its three days as experts from every anti-virus company you've ever heard of (and possibly a few you haven't) mingle with customers and law enforcement agencies to discuss the latest attacks and how to prevent them.
If past conferences are anything to go by, VB2009 will be an excellent opportunity to put faces to email addresses, share beer recipes and gather a wealth of information directly from the folks on the front line analysing malware and spam attacks.
The fun and frolics begin on Wednesday, with Eric Davis from Google giving the keynote address.
Sophos will be there in force too. Numerous luminaries from our labs will be attending the conference and participating in sessions, including bloggers Chet Wisniewski. We'll do our best to keep you informed via our respective blogs about anything of special interest.
If any of you are attending the conference and see me pottering about, please say hello. If you're an ardent fan of the Clu-blog you make me blush by bringing a print-out of your favourite blog post and I'll bashfully autograph it for you.
I've never been to Geneva before, so I have no idea what fun things there are to do outside of anti-virus discussions. There will be a little R&R time built into the itinerary where I hope to see some of the sites, including what claims to be the world's longest bench.
It seems, however, that that bench's world record claim might be as bogus as the fake anti-virus software that has been causing headaches for many internet users recently.
* Image source: Clare and Ben's Flickr photostream (Creative Commons)