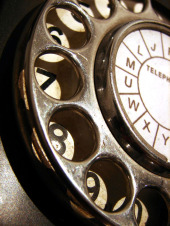 Sally in our UK marketing department grabbed me to tell me about a scam that they heard about at the end of last week.
Apparently, someone pretending to be representing Sophos has been calling up businesses on the pretext of inviting staff to a Sophos event. However, the bogus caller tries to pressure the poor soul who answers the phone into revealing names and contact details of senior members of staff at the companies.
Sally heard about this from an affected customer, after they became suspicious that the caller didn't know which Sophos products they used, wouldn't give a phone number to call back on and was "very forceful" in trying to get contact details for the organisation's directors.
So, be on your guard from phoney Sophos calls. If it's a genuine call from Sophos we'll always be happy to provide a call-back number for you to contact us, and we won't be using bully-boy tactics to extract details of your bosses from you!
But, seeing as we're here (and Sally twisted my arm to mention it), I should point out that we are promoting a genuine series of UK events at the moment called "The Anatomy of an Attack: How hackers can threaten your security".
The Anatomy of an Attack events explain the nature of malware attacks, give a live demonstration of both malware in action and also hacking into a computer, and then provide practical threat-protection strategies.
Sign up now if you're interested in attending the events in Leeds, Glasgow and London.
* Image source: Aussiegall's Flickr photostream (Creative Commons)