In this guest blog product manager John Stringer describes some new functionality that means Sophos can help you prevent users from slurping sensitive information onto their mobile phones. Over to you John..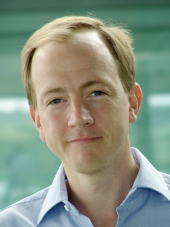 What's the most anti-social use of a mobile phone?
Perhaps a retro Crazy Frog ring tone or the tinny din of "Now That's What I Call Grime Vol. 13"?
How about copying the entire customer database via one of the many free mobile phone PC synchronisation clients? In the blink of an eye you will have lost a large data set without it going anywhere near an email client, web browser, FTP protocol or Bluetooth interface.
For that reason we've added a new category into Sophos's Application Control functionality – which is integrated into Sophos Endpoint Security and Data Protection – puts the power in system administrator's hands to control unauthorised applications.
Alongside P2P, games, VOIP, browser plug-ins and many other kinds of software, you can now also control the usage of mobile synchronisation software inside your firm.
We'll be adding more of this type of software in the future, but here's the current list of mobile synchronisation software we can control:
BlackBerry Desktop Software
Funambol
LG PC Sync
Microsoft ActiveSync
MobiMB
Motorola Mobile Sync
Motorola Phone Tools
Nokia Mobile Suite
Palm Desktop
Samsung PC Studio
Sony Ericsson PC Suite
Windows Mobile Device Center
The new Mobile Synchronization category detects all the main smartphone sync tools and we'll continue to expand coverage over the coming months.
Whether it's via P2P, IM, online storage, optical burning tools, VMs or the humble phone it's a damn sight harder to take unauthorised data off a computer protected by Sophos.