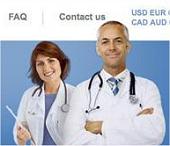 Take a look at these two faces.
They look trustworthy enough – she has a welcoming smile on her face, and he has his arms crossed in that friendly authoritative Peter Norton kind-of way.
What's more, white medical coats and casually draped stethoscopes give them an air of authority.
Yep, these guys know what they're doing – and probably most of us would feel reassured if they were the ones who were about to operate on our gallstones, or try to sell us some Viagra.
Hang on a minute. Sell us Viagra?
Yep, chances are that some of you will be familiar with these two faces, as they're frequently used on Canadian Pharmacy websites that offer to sell you a number of drugs to improve your performance in the bedroom.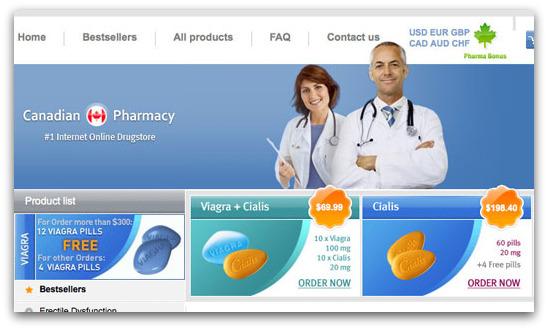 My guess is that the folks who set up the pharmacy websites promoted via spam have chosen these stock photographs of models dressed up in medical gear in the hope that it will make them stick out as the most trustworthy online store for purchasing drugs (which may or may not be Viagra and Cialis).
I found it surprising, therefore, to see that the spammers promoting these sites have recently used a different tack in the emails that they spam out.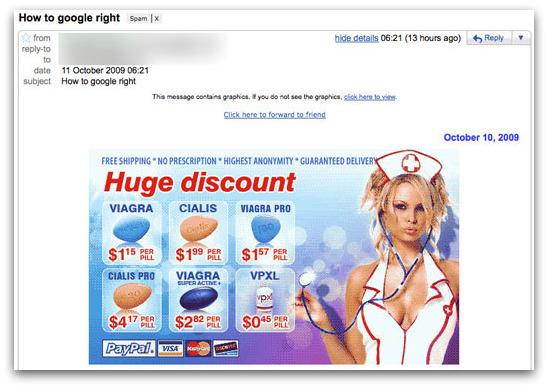 If I was in the market to buy some Viagra, I'm not sure a picture of a busty woman in a sexy nurse's uniform is going to be the right way to appeal to me. Maybe I have to blame the British educational system for my reaction, but my guess is that many of you will feel the same.
Aside from the "How to Google right" subject line, we've seen a wide variety of other messages using the naughty nurse to promote the Canadian Pharmacy website. Examples of different subject lines include "Do you drink beer?", "Put away keyboard: Relax", "Racism in your blog" and "Your group on Facebook".
Personally I think you'd be dumb to ever buy drugs off the internet. The people selling the medications have already proven themselves to be unethical by promoting their sites via spam – what makes you think they're going to take proper measures to ensure that the drugs they sell don't put your life in jeopardy?