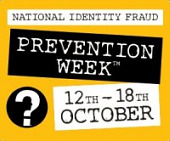 I read on The Register today that it is National Identity Fraud Prevention Week here in the UK.
I think anything which helps raise awareness of identity theft is to be encouraged, and so I checked out the campaign's website at www.stop-idfraud.co.uk.
Maybe I'm a wee bit biased because I work in the computer security field, but I must admit I was somewhat disappointed to see such a heavy emphasis on the importance of using paper shredders and the relatively shallow descriptions of how to protect against online threats.
A little more digging and maybe I shouldn't have been so surprised about the heavy promotion of paper shredders. The site's tips for how individuals and businesses can prevent identity fraud links phrases like "shredding paper" and "shredders" to the online product catalogue for Fellowes, a shredder manufacturer, and even specifically names them as a provider of affordable shredders.

National ID Fraud Prevention Week is supported by a number of different organisations from both the private and public sector, so it would be very unfair to present it entirely as a Fellowes' marketing campaign.
It is, however, disappointing to see such a strong emphasis given to the producer of one particular type of device that can be helpful in preventing some types of identity fraud – when there are also many other identity theft threats that should also be brought to the public's attention.
Maybe I should quit my grumbling, however, and go and put a flea in the ear of our marketing department and advise that they participate in such a scheme next time round. Or maybe suggest they invent their own computer security awareness week to promote best practice (and perhaps include some tacky shameless plugs for our products as well).
By the way, this week it's also National Veterinary Technician Week, National Chocolate Week, National School Lunch Week and UK National Steak Week.
Oh, and last Wednesday it was National Bring Teddy Bear to Work Day. Really.