Guest blogger Rami Jebara is a technical product manager working on our web filtering solutions in Vancouver, Canada. Rami shares with us today his view of the changing corporate landscape and the challenges we face as IT administrators.

---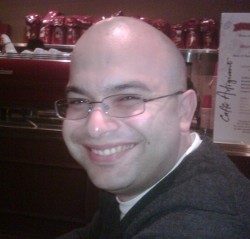 Recent economic events have proven that while IT is important it is still a cost center. This means that businesses have to reconcile two contradictory goals; on one hand they need to invest in new technologies like data leakage protection, encryption and network access control. On the other hand they need to save money and reduce costs.
 
Furthermore, a shift has happened in the last few years with the rise of the web as an everything tool coupled with increased mobility of both data and people. The traditional IT infrastructure, with its gateways, DMZs and firewalls, is becoming more and more irrelevant. You can have all of the above only to find that your users are using Google docs or that someone on your field sales team zombied his laptop while filling in an order on a partner's portal checking the specs for a part.
 
Being restrictive is not the answer, you can lock things up to a certain point, but how much resource do you want to spend managing IT? With knowledge workers, the more you lock things up and the more repressive your policies are the more ways people will find to go around the system. It will cost you more and have more impact  on your business. It is a vicious cycle!
 
The shift is more rapid and fundamental than people think. Increasingly companies are switching to more flexible work arrangements with a workforce that is more mobile and distributed: field sales, consultants, programmers and project managers in other offices and far away places. Add non-standard platforms and software, devices like the Blackberry and iPhone and a couple of in the cloud applications here and there. You get the drift…
 
People are more accepting today that no one is anonymous and there is a lot of public data.  I'll give you an example, how many times have you Googled someone's name before you meet them for the first time? Does this usually turn up something useful? Now, how many times have you Googled "price list" + company X, before a price discussion with a partner? People are doing that all the time now. It is sadly accepted that personal and business data leaks all of the time. Knowing that, the need to protect data and enterprise information assets has never been greater.
 
The increased assimilation of Generation Y as employees, customers and business partners is forcing IT departments to change faster than most can adapt. More and more organizations are realizing that whatever protection software or mechanisms they choose will need to be woven into the fabric of their infrastructure. The choices they make need to protect the company's data regardless of location or access method.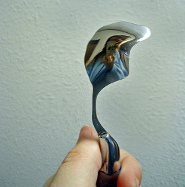 How do you safeguard your company's assets with minimal business impact?
Do you know where your data is?
More importantly, do you have a data protection strategy?
The release of Sophos Security and Data Protection 9 this week will help you, help your business. For me the highlight is the built in Data Leakage Prevention (DLP), this technology will allow you to scan your data as it is in motion and will block the accidental transfer of data that your organization deems sensitive. This release demystifies DLP and makes it part of your overall data protection strategy to use alone or in combination with the other technologies and tools Sophos provides. All managed from the same console and backed by the expertise of SophosLabs. 
 
I am really excited about this release, and I would encourage you to check it out, I think you will be pleasantly surprised.
Creative Commons image of spoon courtesy of Amanky's flickr photostream