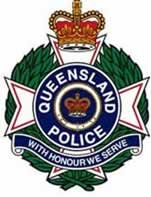 I've just returned from another excellent eCrime symposium hosted by the Queensland Police where Paul Ducklin and myself were one of the information-security vendor representatives. The symposium brought together many leading eFraud and idFraud investigators from around the globe as well as delegates from financial institutions, telecommunications, merchants and government to discuss the rising problem of fraud and its connections with cybercrime.
The conference highlighted the need for co-operation between various bodies which protect, issue, manage and utilize our personal information so that every avenue of exploitation is closed.
The theft and trade of personal information is the main enabler of further eCrime as fraudulent identification can allow criminals to obtain goods or avoid being apprehended by the authorities. [1,2,3,4]
The loss of personal information, be it by malware installed on your home computer or by your wallet being stolen often ends up being sold on the open black market like any other commodity, eventually being used by criminal gangs at your expense.
Individuals, merchants, financial institutions and government alike need to all play a part in secure storage and management of personal information, but also be aware of scams which can be used to trick people into divulging their personal information willingly [5,6,7,8]