If you're on the increasing number of people exploring the strange world of Twitter then you'll be pleased to hear that there is a new way to report spammers on the micro-blogging system to the Twitterthorities.
Up until this week, Twitter users have had to direct message @spam to report that a user is posting links to spam or phishing websites. It's not a big deal, but it was always something of a pain and interruption to go through what was – essentially – a manual process.
Now Twitter users can report spammers more easily, directly from the Twitter web interface: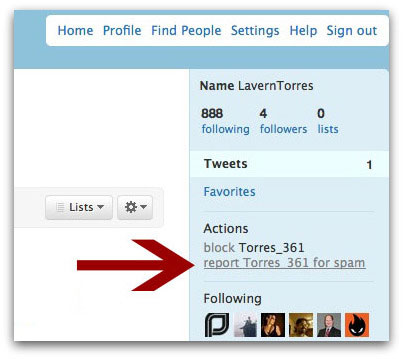 Spam is definitely a problem on Twitter – hackers create fake accounts and follow users en masse, or hijack legitimate accounts to spread their unwanted messages. Anything which Twitter does to encourage more of their community to report the bad apples on the system has to be a good thing.