Fresh from adopting a naughty nurse motif, the spammers behind the Canadian Pharmacy websites that flood inboxes with adverts for Viagra and Cialis have adopted a seasonal new logo.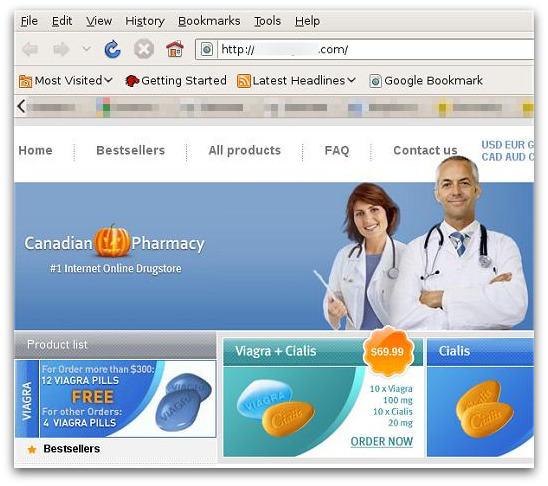 Normally the myriad of Canadian Pharmacy websites we see have an emblem of the Canadian maple-leaf flag where they have now placed a Halloween-style pumpkin. Whether they think this will make any difference to things that could go bump in the night is anyone's guess.
Of course, you would be two coupons short of a toast rack to ever buy drugs like this off the internet. The nightmare scenario could be that you are tempted into purchasing medications from these folks, and end up putting your health in danger.