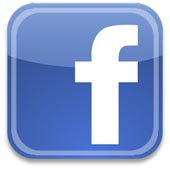 There should be some smiles at Facebook today, after it was announced that they had been awarded $711.2m in damages against notorious spammer Sanford "Spamford" Wallace.
San Jose Federal Court ordered Wallace to pay up after Facebook complained that he had phished login details from thousands of members and then used their hacked accounts to bombard other users with thousands of messages promoting "cool sites", that in reality tried to sell products or make money through web hits.
Wallace doesn't seem to have much respect for the legal system, however. He failed to show up for the hearing, causing Judge Jeremy Gorgel to order that he be prosecuted for criminal contempt of court (which, if Wallace is found guilty, carries a jail sentence).
We've covered some of Sanford Wallace's brushes with the law before, and he doesn't seem to be learning his lesson.
For instance, back in May he was ordered to pay MySpace $234 million – and yet they're still waiting. There have been numerous other anti-spam judgements against him from various ISPs.
If a spammer like Sanford Wallace just ignores the fines, and continues to spam over and over again, what hope is there? Hopefully he'll either finally see the error of his ways, or the authorities will find a permanent way to stop him making other internet users' lives a misery.
Surprisingly, this isn't the largest sum Facebook has ever been rewarded from a spammer. Last November I reported how Montreal-based spammer Adam Guerbuez was ordered to pay $873 million to the social-networking firm by a district court in San Jose.