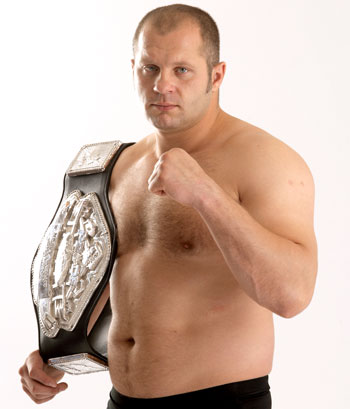 For those of you who aren't mixed martial arts fans, this past Saturday night was the Strikeforce television event where one of the worlds greatest fighters Fedor Emelianenko fought Brett Rogers, and what a fight it was. It was a fairly significant fight since Fedor is generally not seen fighting in North America and his exposure is fairly limited, but it aired on regular cable TV on CBS so you can be sure plenty of people saw it. As the fights were being televised at one point the gym that each fighter trained at was shown on the screen and I didn't give it a second thought until this afternoon.
While doing my daily rounds of digging through newly infected pages I spotted something in a link that looked familiar, Red Devil Sports Club, the gym Fedor trains at. The infected page was being hosted on a website used to help promote MMA gyms, and sure enough when you Google the terms "Red Devil Sports Club" the website in question appears on the first page of results. Following the link led to a page that had been compromised with the latest Gumblar variation which Fraser blogged about yesterday.
It seems recent celebrity deaths aren't the only thing hackers abuse to find new victims. Granted, the method of delivery is a little more obscure since not everyone is going to go and Google the name of the gym Fedor trains at that they heard while watching TV, but it's just one of many methods this kind of malware uses to spread.