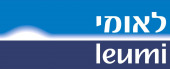 The Israeli media is reporting that authorities have arrested a 22-year-old Palestinian man in relation to a phishing attack against customers of two banks.
The man, who has not been named, was arrested by the IDF (Israeli Defence Force) and police after allegedly sending emails asking customers of Bank Leumi adn the Bank of Israeli to confirm their account details for "security reasons".
Clicking on the links contained inside the emails reportedly took banking customers to fake login pages, pretending to be the legitimate sites.
Israeli authorities claim that information about dozens of customers was scooped up in the phishing operation, and credit card details used to make illegal purchases.
Of course, these kind of phishing attacks are happening all the time – but it's useful to remember that they can take place on a local scale in any country in the world as well as against well-known international brands. The advice remains the same: always be suspicious of unsolicited emails from your bank, especially if they request you confirm your details by clicking on a link embedded inside the message.
The suspect is being questioned by the police, and is scheduled to appear in a Tel Aviv court for a remand hearing.