SophosLabs were today's Macbook air winners according to the cyber criminals. We received loads of these congratulation emails on our spam traps today. They were spamming out the malicious attachments which Sophos successfully detects as Troj/Agent-LNC.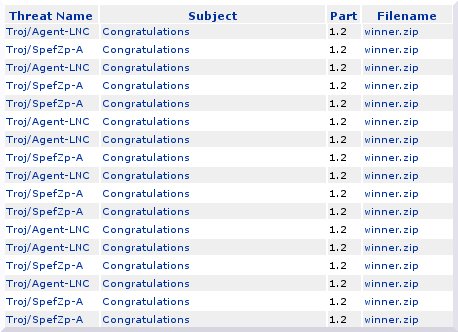 The email was attached with a zip file called winner.zip ( Detected as Troj/SpefZp-A). Here's the sample of the email.

The email pretends to be coming from Media Service and you can clearly see the typo in the email. All this proves that it's a definite spam.
Sophos also proactively blocks the malware as Mal/FakeAV-AX.
Please don't click on any such fake congratulation emails in your inbox or the junk folder. If you still ignore this warning and click on the attachment thinking you are a winner of Macbook air, you will be gifted with the malware.