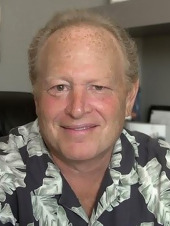 Alan Ralsky, the so-called "Godfather of spam", has been sentenced to four years in jail for his role in a stock fraud scheme that earned him $2.7 million during the summer of 2005.
64-year-old Ralsky, of West Bloomfield, Michigan, was sentenced to 51 months in prison for a share price manipulation scam that ran between January 2004 and late 2005, when he was raided by the authorities.
To help them send millions of spam messages every day, Ralsky and his associates exploited a botnet of hijacked computers belonging to innocent internet users.
Although hardly ever seen today, at the time spam designed to manipulate stock prices (also known as "pump-and-dump scams") was frequently encountered. However, it's not as prevalent as it used to be, partly because of action taken by the SEC to shut them down, and partly – perhaps – because of the economic downturn.
However, at the time of Ralsky's offences such emails were one of the most prevalent types of spam – spreading fake news about companies that criminals had invested in, in order to boost their share price and make significant amounts of money.
Also sentenced to 51 months in jail was How Wai John Hui, a resident of Hong Kong and Vancouver, Canada, who was the CEO of China World Trade, one of the companies whose stock was artificially inflated as a result of the scam.
In addition, Ralsky's 48-year-old son-in-law, Scott Bradley, 48, received a 40 month jail term and John Bown, 45, of Fresno, California, was sentenced to 32 months in prison according to the Justice Department.
Computer users may not see stock manipulation spam in their inboxes anymore, but at the time of these offences the problem was a serious one – hitting the pockets of gullible investors who believed they had received inside information about a stock that was about to go stratospheric.
A strong message needs to be sent out that spam of any kind is unacceptable, but I don't hold much hope that the criminal gangs behind the deluge of spam we encounter every day will pay much attention. For them, the rewards are significant – and I suspect most of them believe the chances that they will ever be caught are minimal.