David Clowney is not unusual in being a 24-year-old who is hooked on Twitter.
No, what makes David Clowney stand out from the crowd is that he's a talented American football player, who appears for the New York Jets. And now, like other celebrities before him, his Twitter account has been hacked.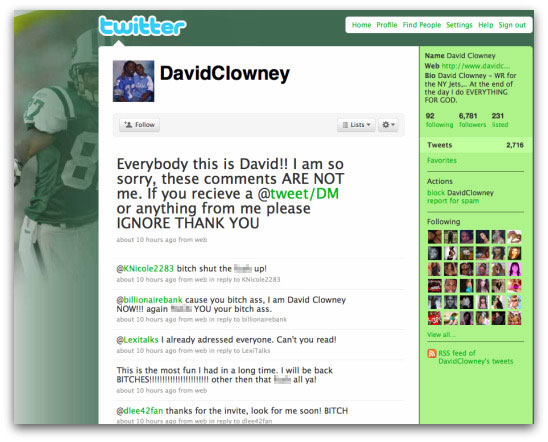 What is perhaps bizarre is that although David Clowney has acknowledged the hack on his Twitter account, he hasn't deleted the (somewhat fruity) postings made by the hacker.
It's obviously damaging to the image of a person in the public eye to have their account hacked and abusive postings published to thousands of their fans. The problem is made even worse when the offending tweets aren't deleted, and are still being republished to the celebrity's official webpage..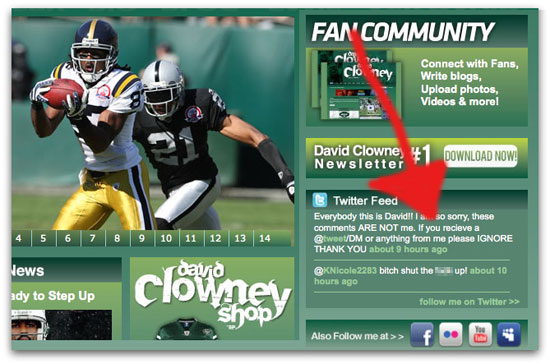 No details of how Clowney's account was compromised have been made available – but it would make sense for him to change his account password and make sure that he hasn't shared it with any other websites. Because of the rising tide of malware that sets out to steal credentials from users of social networking sites it would also do no harm at all if he scanned his computer with an up-to-date anti-virus.
But for heaven's sake David, please delete the offending tweets. The hacker got a kick out of posting them up there – why continue to humour them by leaving them visible for all to see?