The author of the world's first iPhone worm must be feeling pretty chirpy today, because he's managed to get himself a job as an iPhone application developer.
21-year-old Australian Ashley Towns, revealed that he was going to join mogeneration (What is it with companies who insist on being spelt in lowercase? Does anyone really think that looks cutting-edge anymore?) on his Twitter feed earlier today.
mogeneration (There! Look how daft that looks..) have developed a number of different iPhone apps including Lingopal, Xumii, and the kid's game Moo Shake! Funnily enough, mogeneration blogged about Ashley's worm which changed victims' iPhone wallpaper to a picture of Rick Astley a couple of weeks ago, estimating that there might be between 17,000-25,000 jailbroken iPhones in Australia, and thus potentially at risk of infection.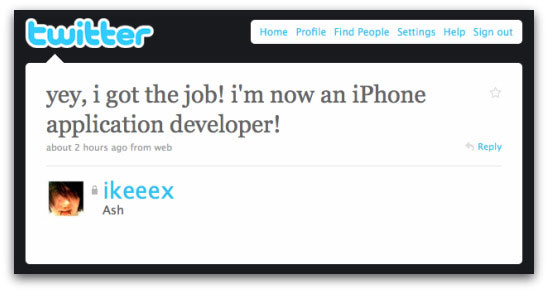 Despite admitting writing the Ikee iPhone worm, and personally initially infecting some 100 iPhones with the malware that could gobble up victims' data allowance, Towns has not had his collar felt by the long arm of the law.
Lets not forget that his worm not only made unauthorised modifications to the iPhones of its innocent victims (requiring a fiddly repair), and contained some elementary bugs, but it also provided the template for the more dangerous Duh worm which attempts to convert iPhones into a botnet and steal financial information.
Presumably Towns will be working out of mogeneration's offices in Surry Hills, New South Wales, as he currently lives just over an hour away in nearby Wollongong.
Don't get me wrong – I don't think virus writers shouldn't be allowed to rehabilitate and do something worthwhile with their lives. But it jars with me that Towns has shown no regret for what he did, and that now his utterly irresponsible behaviour appears to have been rewarded. Will Towns be offering a token $5 compensation to all those he infected for the inconvenience he caused? I doubt it.
There are plenty of young coders out there who would not have acted so stupidly, are just as worthy of an opportunity inside a software development company, and are actually quite likely to be better coders than Towns who made a series of blunders with his code.
If you're interested, listen to my colleague Paul Ducklin interviewed a couple of weeks ago by Risky Business on the subject of Ashley Towns and the Ikee worm.
Duck doesn't mince his words – so it's quite a good listen: