Cybercriminals have wasted no time taking advantage of the news that the world's number one golfer, Tiger Woods, has been involved in a car accident outside his house in Florida.
Hackers have created webpages claiming to contain video content related to the accident where Tiger Woods reportedly crashed his car into a fire hydrant and tree as he left his home at 02:25 local time.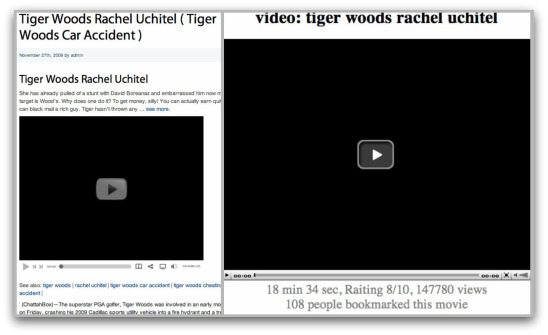 However, if users try and watch the videos (some of which claim that Tiger Woods' marriage to his Swedish model wife Elin Nordegren was suffering difficulties because of his alleged friendship with New York City party girl Rachel Uchitel) they are taken to a fake video player page which tries to download an executable file to their computer's hard drive.
The file, called Movie_HD_Plugin_Update.40014.exe, claims to be a plugin to allow you to watch the video, but users would be very unwise to run it on their computers as it is the Troj/Proxy-JN Trojan horse.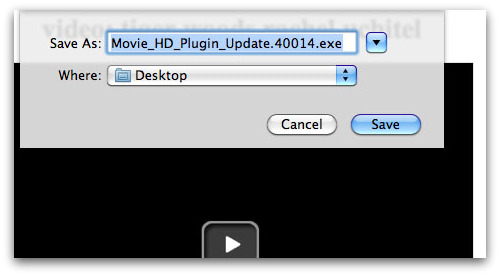 Of course, hackers have chosen to jump on the coattails of the currently hot story of Tiger Woods' car accident simply because so many people are searching the internet for news about it right now. By using search engine optimisation techniques (SEO) to push their poisoned webpages higher up in search results, the bad guys are hoping that they will increase the number of people who click on their links, and thus infect as many computers as possible.
Of course, this isn't the first time that a world famous sports celebrity has been the subject of a malware campaign like this. For instance, in September hackers attacked users who were hunting for video footage of tennis ace Serena Williams losing her cool on the tennis court.